Awac operates from 4 centres within the greater Accra region of Ghana. Tema new town, Kpone, Teshie and Achimota.
For each center we have card holders membership of 200 as our cealing point for both widows and orphans. Eighty percent are widows and twenty percent are orphans, brilliant but poor and needy children. We meet the last Tuesday of every month.
At the various centres with the help of other volunteers whilst the president goes round to monitor and oversee what is done.
On our monthly meetings with 800 Awac members in total, we share food snack groceries and clothings with the exception of the clothing, an amount of $5.00 I'd spent on each Awac member for 800 people. The total therefore is $4000.00.
We solicit your support in this regard to enable us continue to care and provide for the widows and orphans in Ghana!
---
Budget for Anchor for Widows and Children: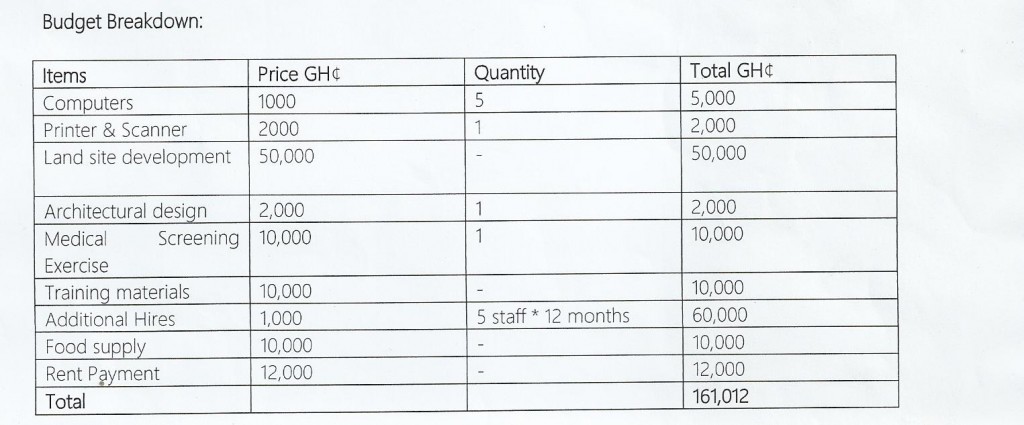 Please click the Budget Image to enlarge.